PhD Workshop on the Zugspitze (Schneefernerhaus)
February 23, 2023

From January 30 to 31, our PhD group visited Germany's highest environmental research station, the 'Schneefernerhaus.' At 2562 meters, the former hotel is located just below the Zugspitze, with a breathtaking view of the Berchtesgaden Alps. The weather was fantastic. Below we could see what used to be a glacier before it lost that status last year: the thick layer of ice and snow has melted dramatically due to climate change, causing the glacier to stop moving. In 2022, the Bavarian Academy of Science declared it "dead ice" and switched off the measuring instruments that had documented the formation's activities since 1892.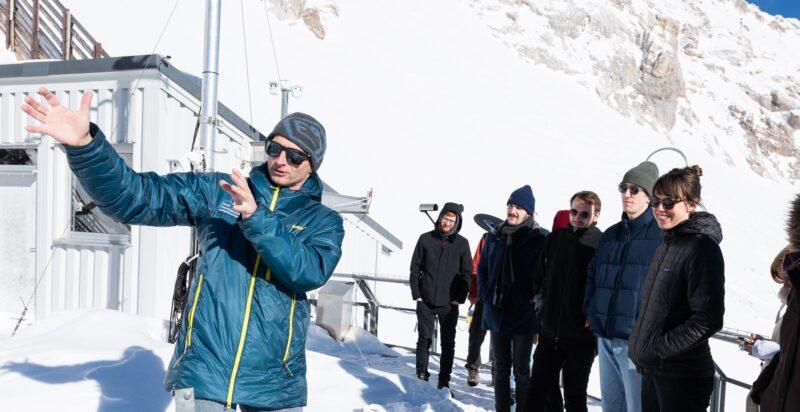 During an extended tour of the research station, science coordinator Dr. Till Rehm explained about the research conducted in and around the Schneefernerhaus. We discussed about the interaction between geology, geography, and climate on both a local and a global scale—the data retrieved at the Schneefernerhaus are fed into the larger network of global climate research, making it possible to compare and assess the complex interactions and trends that contribute to long-term changes of weather on a global scale.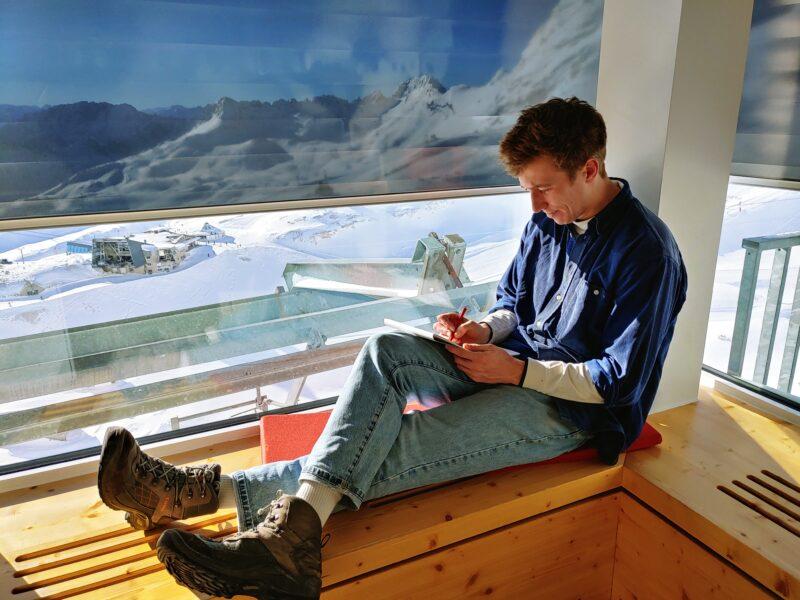 The Schneefernerhaus is a permanent research partner of both the University of Augsburg and Ludwig-Maximilians-University in Munich, and we were welcome to conduct our PhD workshop in the beautiful "Gletscherstube," a seminar room with windows facing the surrounding rocks and snow on three sides. Far removed from the usual hustle and bustle of university life, we shared ideas, methods, and experiences concerning interdisciplinary work in the Environmental Humanities and discussed practical solutions to the problems one may encounter during the challenging process of writing one's dissertation.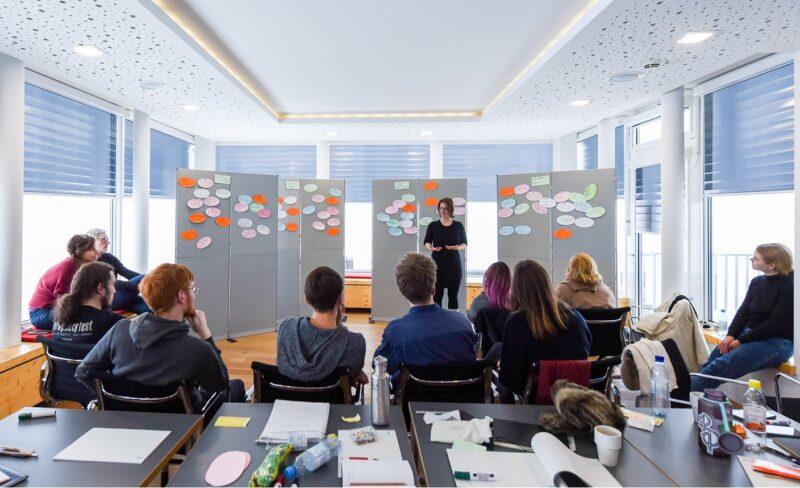 The program speakers, Matthias Schmidt and Simone Müller, and the coordinator, Kirsten Twelbeck, had scheduled three workshop units that were filled with brainstorming and poster sessions, followed by lively conversations. The first part focused on "expectations and responsibilities" (what do I expect from my PhD? What do I expect from myself? What do I expect from my advisors?), followed by a session about "writing and methods." Remaining true to the interdisciplinary, multi-methodological approach of our program, Matthias Schmidt led a working group on empirical methods in the social sciences; the historian Simone Müller offered a session "From Drizzle to Argument: Making your material speak," and the cultural and literary studies scholar Kirsten Twelbeck invited PhD students to discuss the making of an argument and the role of structure and expectation management in literary analysis. After a good night in thin air and a hearty breakfast, we met for the third workshop unit, that addressed the challenges and methods of interdisciplinary research.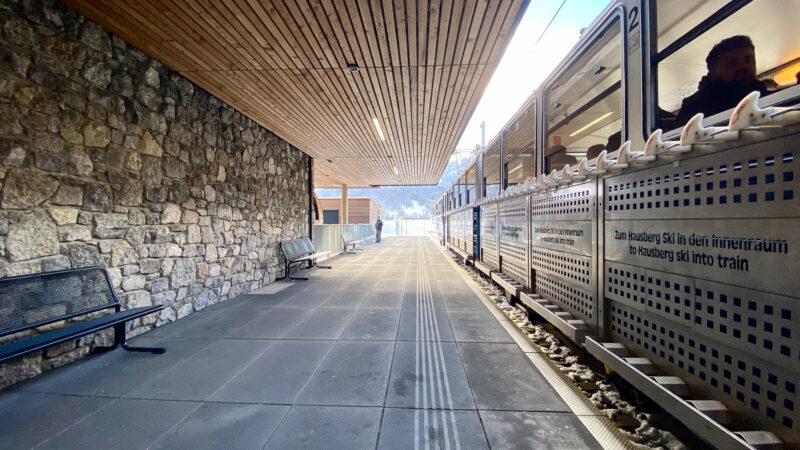 We took a panoramic lunch in the summit restaurant and then glided down into the valley, in a gondola.
The historic rack railway took us back to Garmisch, where we finally entered the train that took us to Munich and Augsburg.