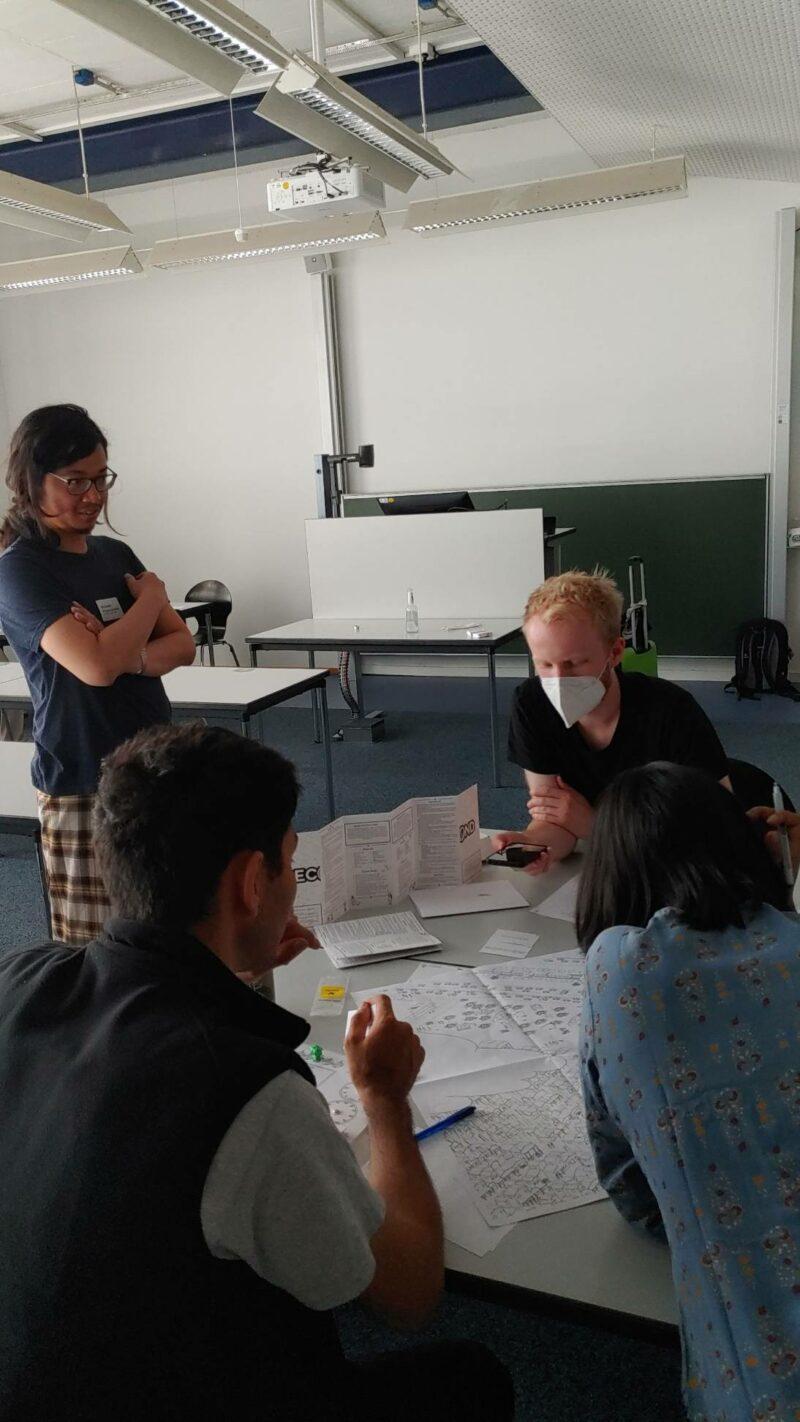 Review: Conference "Ambivalences of Ecological Transformation Perspectives from the Environmental Humanities"
August 17, 2022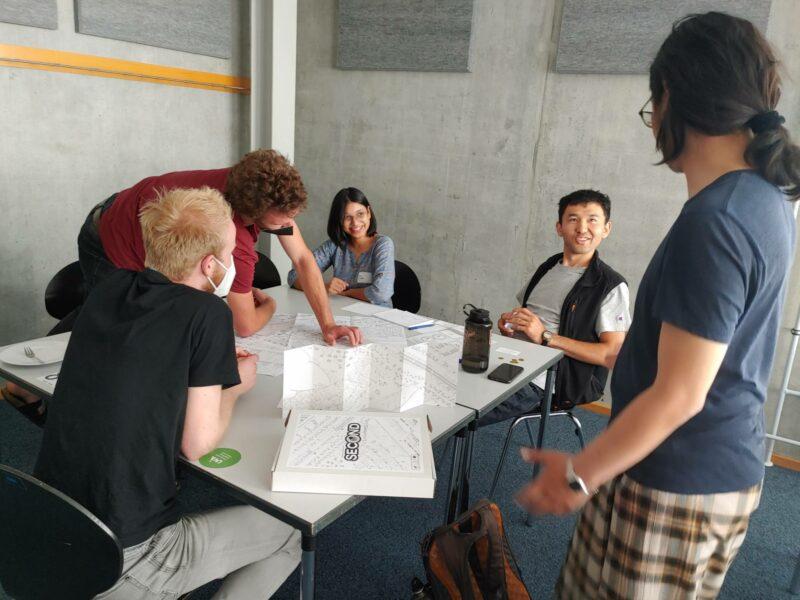 In late June, the ENB-funded International Doctoral Program Um(Welt)Denken had its first International Conference, "Ambivalences of Ecological Transformation", attended by guest speakers, international scholars, advisors, speakers, PhD students, and coordinators. The event took place at the University of Augsburg and online.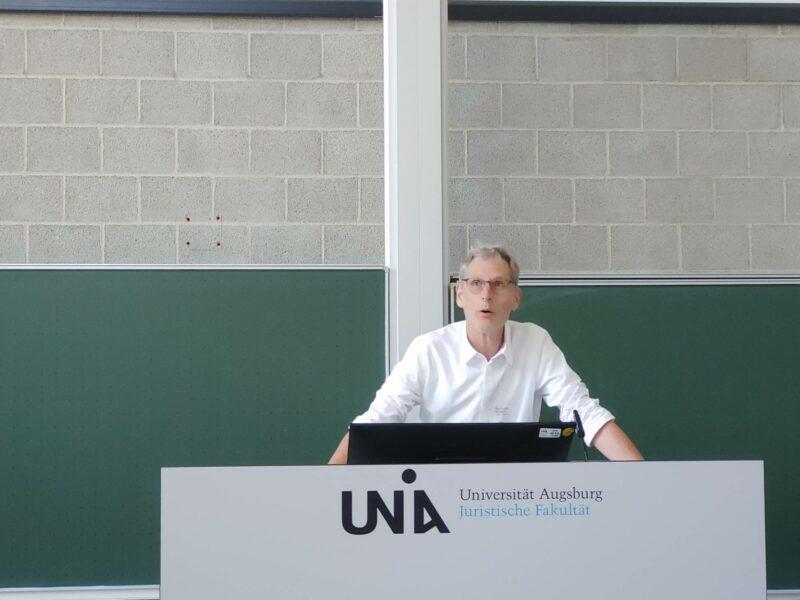 "Ambivalences of Ecological Transformation" was the first international conference hosted by the IDK Um(Welt)Denken. In late June, scholars from different countries and disciplines gathered at the University of Augsburg to present on environmental topics and discuss challenges, perspectives, and new paths for ecological transformation.
IDK speaker and chair of geography at University of Augsburg Matthias Schmidt welcomed the conference participants addressing the need for knowledge exchange between academics and society in order to face the climate crisis.  Next, political scientist Natalie Rauscher opened the first panel, followed by literary theory scholar W. P. Małecki and economist Ollivier Bodin. They analyzed uncertainty and contradiction in environmental news, debates, and policies, highlighting the role of language, narratives, and creativity in mediating communication for ecological transformation.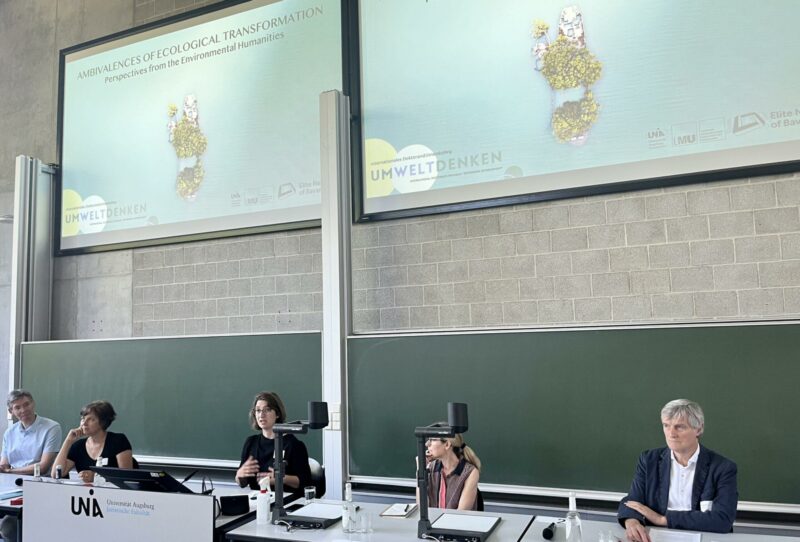 The conference continued with presentations by historian and anthropologist Sebastian Lundsteen, archaeologist and volcanologist Karen Holmberg, historian Simone Müller, and human geographer Angeliki Ballayannis. They presented ways of challenging established dichotomies within environmental discourses through case studies on toxicity and pollution.
The first day ended with the keynote lecture "Getting to Zero: Interdisciplinarity, Intersectionality, and Emotions in Social Responses to Climate Change," by environmental sociologist Debra Davidson, PhD, from the University of Alberta. 
A roundtable opened the following morning, chaired by IDK speaker Simone Müller, with the participation of environmental studies and anthropology scholar Anne Rademacher, the renowned expert on "Cultural Ecology," Hubert Zapf, the American studies scholar Kirsten Twelbeck, and Marcus Wagner, who teaches management and sustainable business at Augsburg University. In the session titled "I beg to differ," contributors discussed terminologies of expressing differentiation, including the discourses and power dynamics underlying the concept of "ambivalence."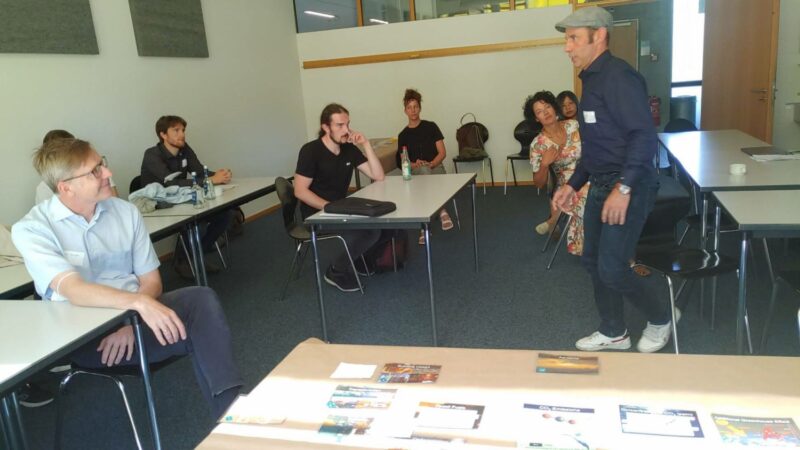 Contradiction and transformation in literature was the theme of the next panel, in which presented literary scholars Lisa Höller, Marina Pingler, and Jonathan Sarfin, together with professor of Iberian literature studies Victor Ferretti. The panel explored topics in neocolonialism, material modernization, climate fiction, narrative, and dystopianism. In the ensuing session, "Ambivalent Industries," historian Jesse Ritner and human geographer Raphael Westpfahl explored the intersection of economic and community adaptation in the context of ecological transitions.
Facilitated by the IDK PhD students, two parallel workshops offered reflections on environmental ambivalences within climate change aesthetics and cartography. Finally, Frank Uekötter, professor of environmental humanities at the University of Birmingham, closed day two with the keynote lecture "Will We Ever Come to Terms with the Green Revolution?", a historical reflection on monocultures, the challenges of global food supply, and the inequalities of innovation.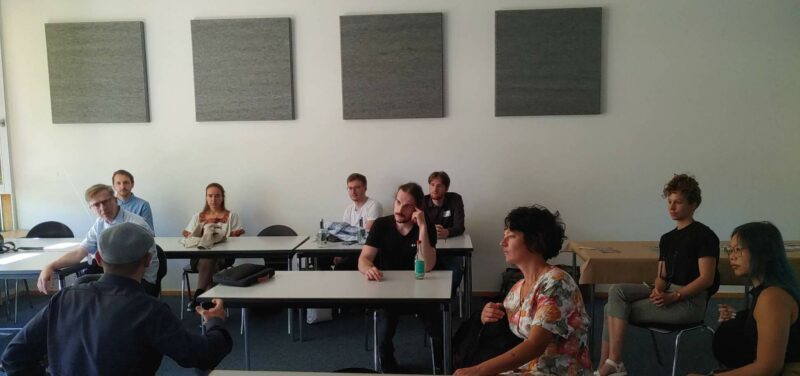 The final conference day brought affiliate researcher Rocío Hiraldo and PhD candidate Nisha Paliwal; their presentation addressed the political, social, and cultural limits of ecological transitions in Southern Europe and India. Lastly, participants enjoyed another round of parallel workshops by researchers Indrawan Prabaharyaka, Teresa Staudt, and François Dumont, focusing on complexity in ethnography research and emotional responses to climate change.